Industrial Piping System
Sanipure Water Systems is one of the leading manufacturer, supplier and exporter of superior quality Industrial Piping Systems in different types, various sizes, and grade qualities as we offer our products according to the client's requirements and specifications.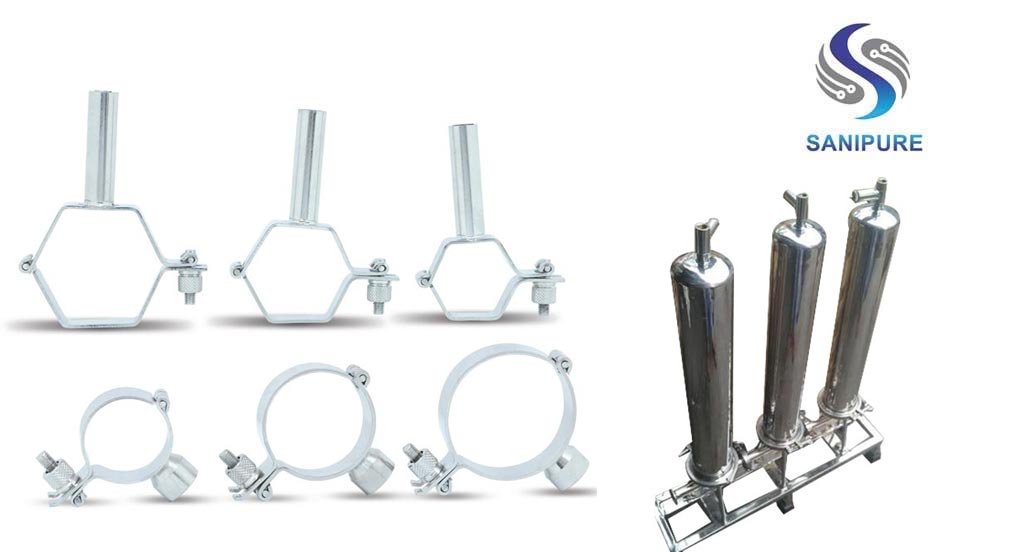 Buy High-Quality Products at Exciting Prices from Sanipure Water Systems in Mumbai-India.
WhatsApp
What is Industrial Piping System?
Industrial Piping System is a system or layout of different dimensions of pipes to transport fluids from one place to another. They are literally instrumental in many industrial applications use to move crude or raw fluids for refining or processing.

The Piping System industry is evolving continuously and thus manufacturing of these products needs specialised machineries. These necessities to follow strict guidelines to .meet the specified standards to develop these Piping products as per the government rules and regulations. Numerous equipment and component products are needed to accomplish the processes and make the final end product.

Why Sanipure Water Systems?
At Sanipure Water Systems, by using cutting edge industrial manufacturing methods and quality controls through production sections we confirm that customers get prime grade products custom-made to client's requirements. Each product is developed as per the ISO standards and is safe and hygienic.

Sanipure Water Systems's Industrial Piping Systems features are:
- Complete material traceability.
- Completely drainable with necessary gradients.
- Execution by Own/in-house highly experienced and well trained installation crew.
- Specially designed supports for clean room installations.
- Pre-installation 3D drawings for site planning and execution.
- 100% Orbital welded (Triclover joints/manual welding use is minimal) with closed head orbital welding machines.
- Stringent welding checks - upto 100% B Radiography as per user requirements.
- Modular design for various capacities.

Why Stainless Steel is primarily used in Industrial Piping Systems? Stainless steel is mainly used in Industrial Piping Systems parts or components because it provides the easily cleanable, sterile choice for strict hygiene conditions. There are many benefits of using stainless steel material like Aesthetic appearance, Corrosion resistance, Ease of fabrication, Fire and heat resistance, and Hygienic, Strength-to-weight, and Impact resistance.

SS 304. SS 304 L, SS 316, SS 316L are primary grades of stainless steel used in fabrications. These effortless retained surface of stainless steel delivers a contemporary and sleek modern look as well, making it a primary choice for wide ranging industries.

Sanipure Water Systems offers wide range of Industrial Piping Systems products like:
- Distribution Loop Piping System
- Process Plant Piping System
- Piping Skid
- Stainless Steel Piping System
- Stainless Steel Electro polished pipes

Sanipure Water Systems's Industrial Piping Systems are extensively used for diverse applications and in several industries like Pharmaceuticals, Hospital industry, Chemical plants, Food processing.
Type of Industrial Piping System
Popular Searches for Sanipure Water Systems's Industrial Piping Systems: types of piping system, piping system in power plant, piping system components, industrial piping solutions, process piping, piping design, piping material, process piping design