Water Generation Plant
Sanipure Water Systems is one of the leading manufacturer, supplier and exporter of superior quality Water Generation Plants in different types, various capacities as we offer our products according to the client's requirements and specifications.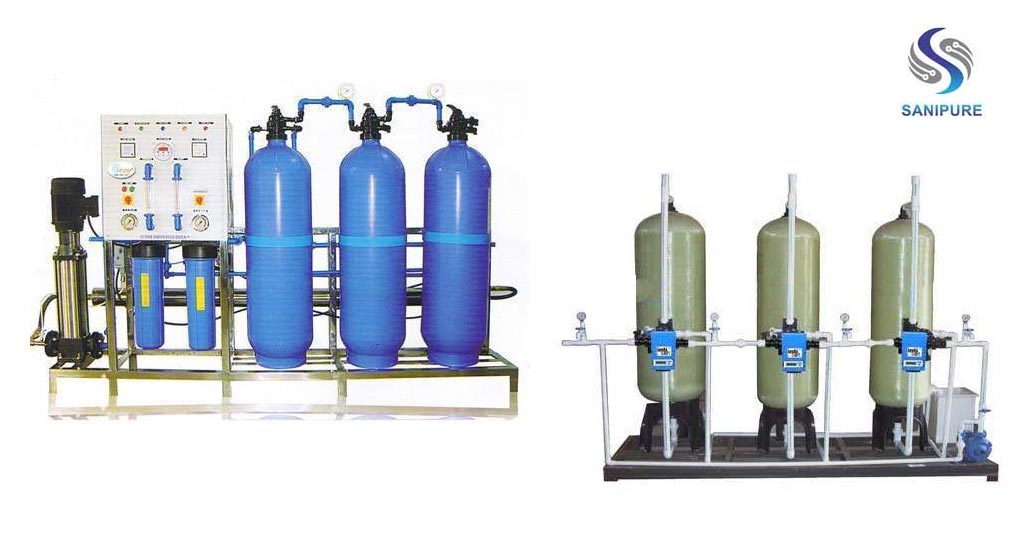 We are one of the reliable manufacturer, supplier and exporter of Water Generation Plant in Mumbai, Maharashtra, India.
Why Sanipure Water Systems?
At Sanipure Water Systems, by using cutting edge industrial manufacturing methods and quality controls through production sections we confirm that customers get prime grade products custom-made to client's requirements. Each product is developed as per the ISO standards and is safe and hygienic.
Sanipure Water Systems' water generation or treatment plants are the result of numerous years of industry experience and continuous technical development. Our Water Generation Plants are the most reliable water purification method for production of pure and sanitize water for pharmaceutical, food, cosmetic and other relevant industries where deionized water is required for industrial use.
Sanipure Water Systems' standard plants capacity range is from 500 ltrs per hour to 30.000 ltrs per hour according to the needs. These plants are in full compliance with the Standard request of Pharmacopoeias. Sanipure Water Systems guarantee the total control of microbiological growth, reducing the minimum need of your system sanitization. The Water Generation Plants industry is evolving continuously and thus manufacturing of these products needs specialised machineries. These necessities to follow strict guidelines to meet the specified standards to develop these products as per the government rules and regulations. Numerous equipment and component products are needed to accomplish the processes and make the final end product.
Why Stainless Steel is primarily used in Water Generation Plants?
Stainless steel is mainly used in Water Generation Plants parts or components because it provides the easily cleanable, sterile choice for strict hygiene conditions. There are many benefits of using stainless steel material like Aesthetic appearance, Corrosion resistance, Ease of fabrication, Fire and heat resistance, and Hygienic, Strength-to-weight, and Impact resistance.
SS 304. SS 304 L, SS 316, SS 316L are primary grades of stainless steel used in fabrications. These effortless retained surface of stainless steel delivers a contemporary and sleek modern look as well, making it a primary choice for wide ranging industries.
Brand
Sanipure Water Systems
Category
Water Generation Plants
Product name
Water Generation Plants
Material type
Stainless steel, FRP
Installation Services
Yes
Operation Mode
Semi-Automatic, Automatic
Operating temperature
2deg C-35degreeC
Minimum inlet pressure
300 psi
Capacity (litres per hour)
200-500,1000-2000,500-1000
Features
Aesthetic look
Corrosion-free
Precision made
Smooth surface finishing
Highly durable
Easily washable
Easily cleanable
Cost-effective
Sanipure Water Systems's Water Generation Plants are extensively used for diverse applications and in several industries like Pharmaceuticals, Hospital industry, Chemical plants, Food processing.
Type of Water Generation Plant
Popular Searches for Sanipure Water Systems's Water Generation Plants: hydroelectric power plant definition, hydroelectric power plant diagram, hydroelectric power plant in india, hydro power plant pdf, classification of hydroelectric power plant, hydroelectric power how it works, hydro power plant operation, hydroelectric power definition